and in with the new.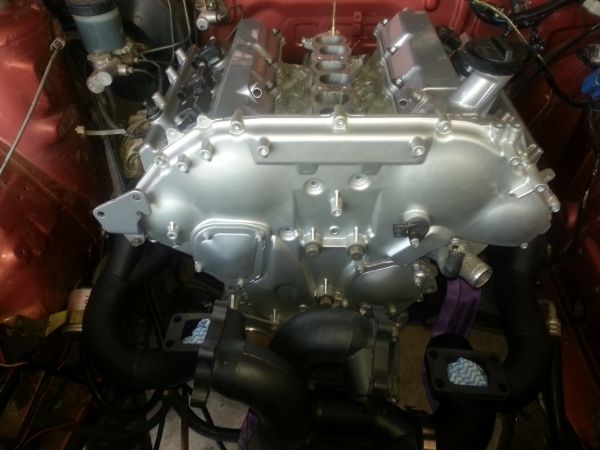 My Skyline came out with an L28 motor which is a long motor. Nissan modified the original cross member to suit this long motor, but now that I ran into problem with the shorter motor. Time for Yahoo auctions Japan to source a DR30 cross member which came out with the FJ20 motor.
Here you can see how far forward the orginal mounting positions on the cross member sits. The area is so bulky that I could not even fit a 50mm exhaust on here.
Now I am getting excited. Just a quick look to see how it all will fit